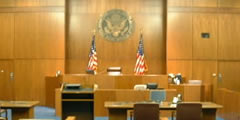 Felipe A. Malo P.A, offers the highest quality of SERVICES on the market today. Since 2005, we have provided superior service to our customers and have assisted them in achieving their goals. Call us today (305) 801-7858
Our firm provides immigration services to corporations, universities, hospitals, and other organizations, as well as, entrepreneurs and individuals nationwide. We focus on obtaining work authorization and permanent residence (green cards) for foreign nationals seeking employment in the US in the fields of Business, Computer Science, Education, Engineering, Health Care, and other professions

We also provide legal counsel and representation in family sponsored immigration matters. Our lawyers have extensive experience assisting clients with the K1 Fiancee Visa, K3 Marriage Visa, and Adjustment of Status to Permanent Residence.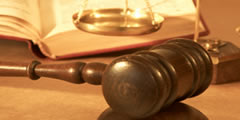 Because immigration law is federal, our firm represents businesses and individuals throughout the United States and before US embassies and consulates worldwide.
Our attorneys can serve your US immigration needs regardless of where you are located in the United State or around the world.
The Law Office of Felipe A. Malo P.A is dedicated to providing legal services of the highest quality in a prompt, courteous, cost-effective, and ethical manner. We maintain regular contact with our clients regarding their specific cases and respond to any inquiries as expeditiously as possible.
We provide free initial e-mail or telephone consultation to individuals intending to hire an immigration lawyer.
Please note that the free consultation is limited to a general description of the law and an elaboration of our services. Under applicable ethics rules, we cannot provide legal advice regarding your specific case situation without the establishment of attorney-client relationship.

If you would like an in-office personal consultation with an immigration lawyer, we charge a $20.00 consultation fee. If we are retained to represent you within two weeks after your paid consultation, we will credit the entire amount of the consultation fee towards the legal fees for your case. Our business hours are Monday through Friday from 9 a.m. to 5 p.m. To schedule a consultation appointment by phone call (305) 801-7858 or email us at felipe@malolaw.com
Nosotros proveemos una consulta inicial totalmente gratis por telefono o por email, para personas buscando los servicios de un abogado de Inmigracion. Para consultas telefonicas llamar al numero (305) 801-7858 o por email felipe@malolaw.com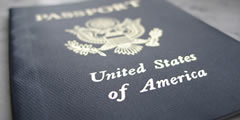 The Law Office of Felipe A. Malo, P.A. provides legal counsel and representation with regard to immigrant and nonimmigrant visas, as well as, citizenship matters.
We strive to provide successful results for our clients by considering all appropriate, viable options and recommending the most efficient and cost-effective methods of achieving our clients' goals. We keep pace with the rapidly changing immigration laws by utilizing state-of-the-art technology to conduct legal and data research. We also employ advanced office technologies for document creation, client case management, and communication with our clients and government agencies.

If at anytime, while you are browsing through our services section, you have a question related to any of our services don't hesitate to call us at (305) 801-7858 or send us an e-mail at felipe@malolaw.com Our major areas of concentration are listed as follows:
B2 Tourist Visa
J1 Exchange Visitor
O1 Extraordinary Ability
P1 Athletes, Artists, and Entertainers
F1 Academic Students
M1 Vocational Students
K1 Fiancee of US Citizen
K3 Spouse of US Citizen
Employment-Based Immigration
*EB-1 Priority Worker
*EB-2 Advanced Degree
*EB-3 Skilled & Professional
*EB-4 Special Immigrant
*EB-5 Immigrant Investor

Family Sponsored Immigration
*Marriage Immigration
Immigration Appeals
Waiver Applications
Naturalization & Citizenship

Resources Links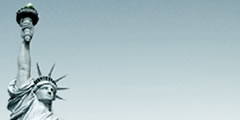 Felipe A. Malo P.A, has a strict policy for handling customer information. The information you provide to Felipe A. Malo P.A, is confidential and protected to the fullest extent possible. Felipe A. Malo P.A, will not disclose or distribute customer information to third parties without prior written consent by the customer.
For complete details, please review the following policies:


Welcome to the Felipe A. Malo P.A, Web site (the "Site"). By accessing this Site, you agree to be bound by the terms and conditions below (the "Terms"). If you do not agree to all of the Terms, please do not use the Site. Felipe A. Malo P.A, may from time to time modify or revise the Terms by updating this Web page. Your use of our Site following any such change constitutes your agreement to follow and be bound by the Terms as changed. If any change is unacceptable to you, your only recourse is to terminate your use of the Site.


It is our policy to respect the privacy of individuals who visit the Site or provide Comments to us. Our privacy policy (the "Privacy Policy"), which you may view at ..., is incorporated herein by reference. By accepting these Terms, you expressly consent to the use and disclosure of your personally identifiable and other information as described in the Privacy Policy.


These Terms are governed by and shall be construed in accordance with the laws of the Fl without giving effect to any principles of conflicts of law. If any provision of these Terms shall be unlawful, void, or for any reason unenforceable, then that provision shall be deemed severable from these Terms and shall not affect the validity and enforceability of any remaining provisions. These Terms are effective unless and until terminated by Felipe A. Malo P.A,.
At Felipe A. Malo P.A, your input is essential to our business. If you have any questions or comments regarding our services, please contact us at one of the locations listed below.

Mon - Fri
9 a.m. - 5 p.m. EST
Weekends as needed




8400 NW 36th St. Suite #450
Doral, Fl, 33166
Phone: (305) 801 7858
Fax: (305) 428 2759
felipe@malolaw.com



Whether you need service, we have what you need at prices you can afford. At Felipe A. Malo P.A,, our goal is to provide you with courteous, expedient, professional service of the highest caliber.

Browse our Web site for more information about Felipe A. Malo P.A,. If you have any questions or would like to speak with a Felipe A. Malo P.A, representative regarding our services, please feel free to contact us.